This is Your Brain on Privilege

Victor Lee Lewis
Saturday, June 10th • 11:00am-12:30pm Pacific (California) Time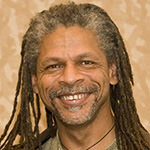 During this session, veteran social justice educator Victor Lewis will invite you to join him in exploring the meeting of neuroscience and activism. Together, you'll shed light on how privilege systems of unearned social advantage persist— based on race, class, gender, etc., and what it will take to dismantle them.
Expect to learn specific and highly practical tools designed to help you more easily craft and support initiatives designed to help you move towards creating just, loving communities. You may find yourself feeling deeply stirred by Victor's powerful case for strategic nonviolent activism, and his "whole-systems" viewpoint may awaken and radically alter your perception of privilege.
You'll come away with an understanding of how to be a "brain‐savvy" educator and activist who can help bring a world beyond privilege to life!