How is change affecting your life right now?
Are you facing a career change, or a divorce? Maybe you're moving across the country — or to another country… You might be dating for the first time in many years, or walking the pathway through menopause. Perhaps someone you love is experiencing health issues, or maybe you're in the throes of changes that involve your children or elderly parents… It could be too that recent global or national changes have been adding to your sense of discomfort…
Change impacts us all in an immeasurable number of ways. And it can be so confusing and scary to be in throes of a major transition…
This nurturing, highly experiential course is all about how you can more easily navigate times of intense change and transition. Expect to be challenged to step forward and embrace the life you want!
You'll be invited to explore how you may:
| | |
| --- | --- |
| • Find peace amid chaos | • Spend less time feeling stress |
| • Get back to balance faster | • Speak your truth to anyone |
| • Stop being hard on yourself | • Ask for help when you need it |
| • See beauty in the challenge | • And much, much more! |
Whether you have changed inside, but the rest of your life has not… or your life has turned completely upside down and you don't know which way is up… or you simply see that change is on the horizon and you want to be ready for it — this workshop can help you find your way through with greater peace and clarity.
Once you understand the phases of transition, you'll be able to relax, too. There are specific indicators in each stage that are easy to recognize — once you know them. And once you know where you are, you'll be able to begin trusting that this too will pass.
Register today, and get ready to step forward onto a new path!
Payment Options

$437.50
Additional 20% discount for NVC Multimedia Library members: $350


Dates & Times

| | |
| --- | --- |
| September 19 • 7:00-9:00am Pacific (California) Time | |
| September 26 • 7:00-9:00am Pacific (California) Time | |
| October 03 • 7:00-9:00am Pacific (California) Time | |
| October 10 • 7:00-9:00am Pacific (California) Time | |
| October 17 • 7:00-9:00am Pacific (California) Time | |
| October 24 • 7:00-9:00am Pacific (California) Time | |
| October 31 • 7:00-9:00am Pacific (California) Time | |
| November 07 • 7:00-9:00am Pacific (California) Time | |
| November 14 • 7:00-9:00am Pacific (California) Time | |
| November 21 • 7:00-9:00am Pacific (California) Time | |

What Happens After I Register?

When you register, you will receive an email with complete instructions on how to access the course.

All registrants will receive session recordings.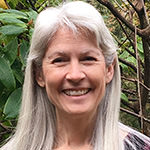 About Kathleen Macferran
Kathleen Macferran is a CNVC Certified Trainer and offers Nonviolent Communication (NVC) training to schools, community groups, churches, hospitals, families, correctional officers and prison inmates. She is one of the trainers for the Freedom Project, an organization that strengthens our community through supporting the transformation of prisoners into peacemakers. In addition to working with the Center for Nonviolent Communication (CNVC), Kathleen was the music director for the Rainier Chamber Winds for 16 years. Kathleen views the music ensemble as a wonderful metaphor for social organization since the wellbeing of one individual clearly depends on the wellbeing of all.
Kathleen offers training in concrete skills of nonviolence leading to reconciliation with ourselves, our loved ones and the community.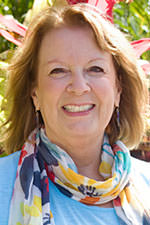 About Mary Mackenzie
Mary Mackenzie is a CNVC Certified Trainer, the executive director of the Peace Workshop International and co-founder of the NVC Academy. She holds an MA degree in Human Relations and is a trained mediator.
Mary is the author of Peaceful Living: Daily Meditations for Living with Love, Healing and Compassion.
Mary's first career was as a fundraiser in higher education, where her listening skills helped people realize their dreams and helped her raise millions of dollars for the universities for whom she worked. She ended this fifteen-year career to begin work with the newly-formed Flagstaff Center for Compassionate Communication and thus started her journey in NVC.
Mary's guiding vision is to help people fully connect to themselves and their world so that they may experience more joy. Toward this end, she teaches Nonviolent Communication (NVC) to individuals, families and couples, and she works with organizations by offering individual or group workshops and facilitating organization-wide restructuring. Her primary focus is to make NVC easy to understand and integrate, thus making it accessible to everyone.