Let's Celebrate!


Dear friend,
I am writing to you with CELEBRATION on my mind. The NVC Academy has launched its new and improved website!! If you have not checked it out yet, please do so now: nvcacademy.com.
This renovation of our site has been a long time coming and took ample amounts of Life Energy to make it happen. We are a small but mighty company and finding the resources (financial and people-power) to make this new site possible was monumental.
So, first, I want to rest in celebration. It can be so easy to simply keep moving and yet I have learned that if I do not stop to celebrate, I might miss the moment and forget to account for all that is wonderful in my life.
Stop. Breathe. Enjoy the WOW!
Here are a few of my favorite things about our new site:
New look and feel
Text that speaks from our hearts
Do I agree with any part of the other person's judgment of me? If so, what can I do to own up to my "stuff" and support the relationship?
Much easier and quicker navigation
Updated classrooms (with more updates coming) to increase user ease and enjoyment
MOBILE FRIENDLY!!
We have more changes and updates coming as we are dreaming big, and the time will come for those things. For now, I am simply celebrating this very big initial stage we have accomplished.
Enjoying the WOW!
My wish is that you will celebrate this with us. My wish for the NVC Academy team is that we will each take time to recuperate and enjoy this moment, and know that we are in a better position today to serve our beloved international NVC community.
With Joy,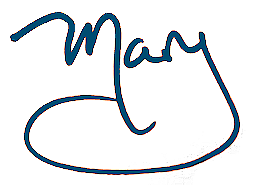 CEO & Co-Founder, NVC Academy CNVC Certified Trainer
---
Monthly Gift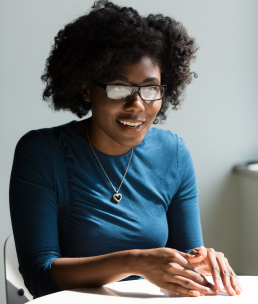 The Dilemma of Honesty
with Yoram Mosenzon
When you peel back the layers of authenticity it leads to a message of care for yourself or for others. In this video, Yoram shares about the importance of honesty and the dilemma of "should I say it or should I not?" He also demonstrates the difference between expressing your honest judgments and expressing radical authenticity.
Watch Now
---
We have a new website!
NVC Academy has a brand new look! New design, new graphics, and text that speaks from our hearts. This is something we have wanted for a long time and it feels amazing to be able to share it with you. You are invited to go explore — and please enjoy this gift of 10% off anything when you use this coupon code: Launch10.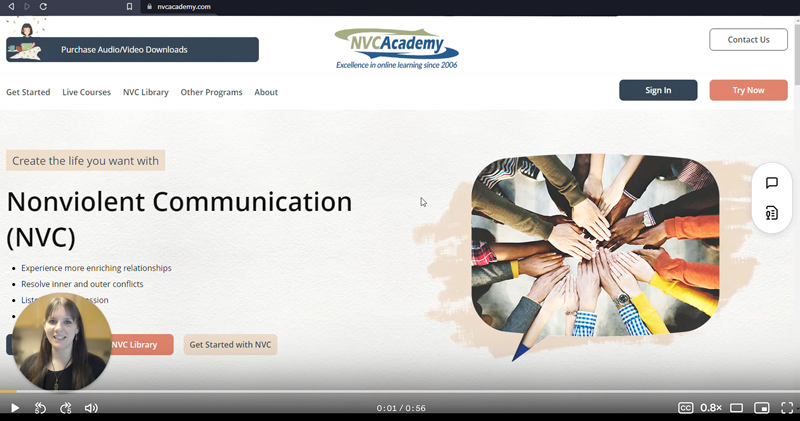 ---
Follow us on Instagram for more posts and videos on learning & applying NVC
---
The complete body of Robert Gonzales' work is available in the NVC Library
The worldwide NVC community mourned when Robert Gonzales died in 2021. He left behind a legacy of work that emerged from a lifetime of inquiry into the intersection between spirituality and human communication.
For the first time, the complete body of Robert's online and written work is available to all in the NVC Library.
As a way to honor his legacy, we want to offer you 40% off the annual NVC Library subscription for your first year if you sign up by May 5th! Select the annual subscription, and enter this coupon code: NVCLibrary40.

Register Now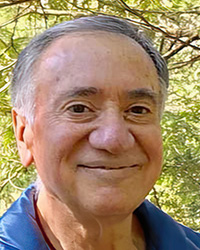 ---
Courses beginning in May
---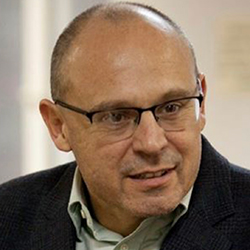 Tuesdays, May 9-June 13, 2023 (six sessions)
9:00-11:00am Pacific (California) Time
More Information
Watch video
Learn about the power of restorative circels in this 30 minute Q&A with Duke held on April 25.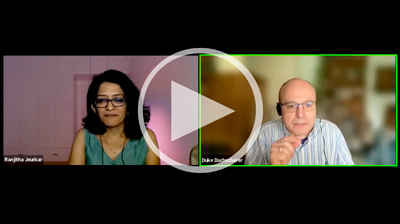 ---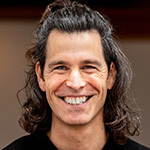 Thursdays, May 11-June 15, 2023 (six sessions)

9:30am-12:30pm Pacific (California) Time
---
NVC Library In the Spotlight: Family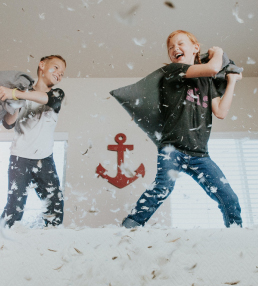 When working from home clashes with home life with Shantigarbha Warren
Have you struggled with the difficulties that can arise from working at home? It can be a shock working from a space that is usually associated with other kinds of activities, especially if you are used to working from an office. In this video, Shantigarbha Warren explores ways that NVC can help you deal with these challenges.
Library Members Watch Now
---
Not a NVC Library member yet? Subscribe today and have access to this resource and over 1,000 videos, audios, articles, exercises and much more - all dedicated to learning and living NVC.
Subscribe
Keep in Touch

Receive Growing Roots Monthly, special offers and announcements:

Keep in Touch